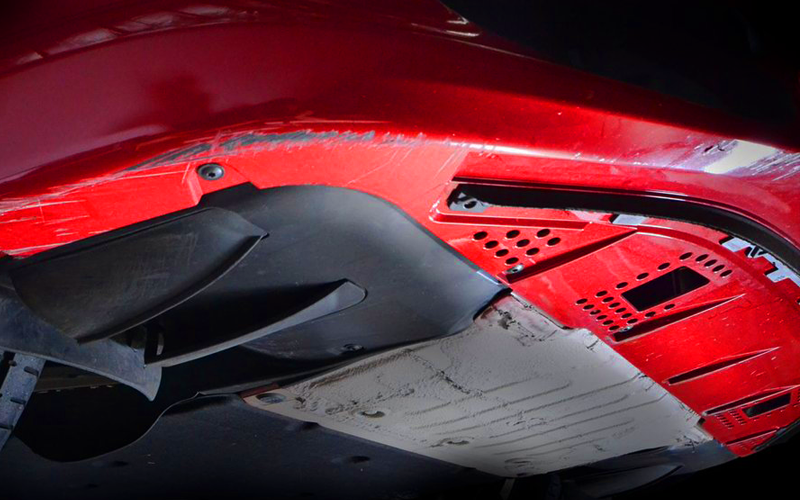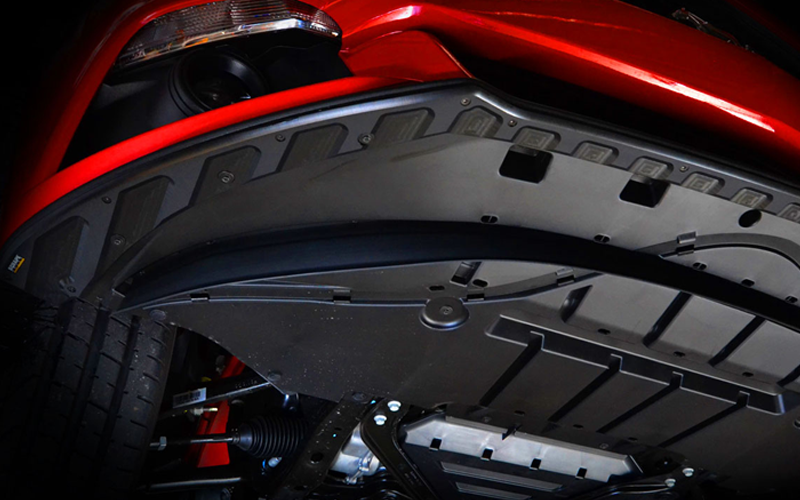 we saw the need to protect where no one else did
Scrape armor was born after years of working to install aftermarket parts on exotic cars, helping people personalize them inside and out. Putting cars on the lift, we saw scrapes, gouges, mangled hardware and costly damage that went undetected and untreated. The reason is simple: The sexy, low-to-the-ground front end look invites trouble, speed bumps, parking blocks, curbs and driveways slowly scrape and chip away at the car you love so much.
Protection for a vulnerable part of your vehicle
You have a jacket for the rain and boots for your feet. And you need your car to have similar protection against the elements. That's why we spent years designing and perfecting the scrape armor system: to cover and protect a part of your vehicle no one else is looking out for.
Made just for you and the car you love
Each Scrape Armor kit is designed and manufactured in the U.S.A. at our facility in Bellevue, Washington. Every inch and curve is specifically designed for a perfect fit to the exact make and model of your car.  Scrape Armor kits come with everything you need to install it yourself.  Access to the front end of your vehicle and a drill is all you need.
Protection. From the bottom up
Find out if we have Scrape Armor ready to go for your particular make and model. If not, let us know as we are designing new kits every day.  Call us, Email us, use the form below, or find a local dealer
[powr-form-builder id=03c13052_1479234893]